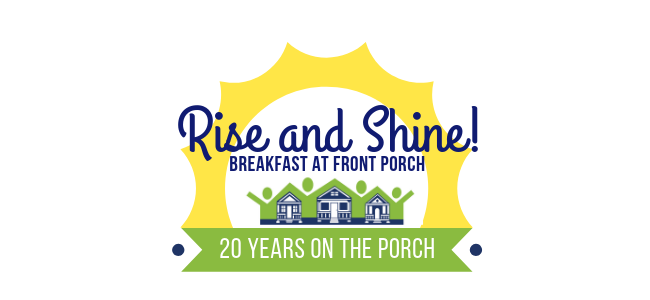 Wednesday, November 6, 2019 ● 7:30 a.m. ● Linwood Area Ministry Place (LAMP) Campus
---
Please join the Board of Directors of Front Porch Alliance in celebrating 20 years of service to Kansas City's east side community at the annual Rise and Shine! Breakfast on Wednesday, November 6, 2019.
The featured speaker, David Warm, is Executive Director of the Mid-America Regional Council (MARC). MARC promotes regional cooperation and develops innovative solutions through leadership, planning and action. MARC is the administrator of the five-year Early Headstart grant received by Front Porch Alliance in 2018. Additionally, David Warm was one of the driving forces behind the Linwood Area Ministry Place renovation of the old Linwood Presbyterian Church and the Harold Thomas Center.
---
Thank you for considering these opportunities to support Front Porch Alliance.
---
---