Collaborative Leadership is the way at Front Porch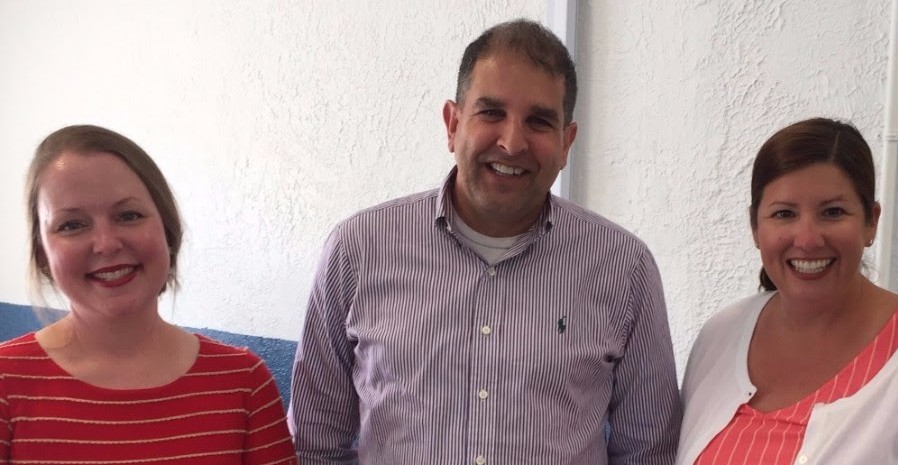 The Front Porch Alliance (FPA) has always believed that collaboration and trusting partnerships yield the best results when it comes to the stabilization and care for low-income families living in Kansas City's eastside neighborhoods. That is the inspiration behind the collaborative leadership structure at FPA.
Designed to make a broader network of resources available to help support the many and varied needs of our neighborhood families, our organization is led by team of professionals that provide leadership and support to both FPA and Connecting For Good.
Tom Esselman, CEO of Connecting For Good, a non-profit dedicated to bridging the digital divide in KC's urban core, and a partner tenant with the FPA in its headquarters at the Linwood Area Ministry Place (LAMP) campus, is the Director of FPA's Collaborative Leadership Team. His role is to oversee the staff and programs of the Front Porch Alliance, and to work closely with FPA's board of directors to advance the sustainability and growth of FPA's mission
Joining Esselman in this mission is Angela Underwood, Chief Programs Officer for Connecting for Good, and Associate Director of FPA's Collaborative Leadership Team. Underwood has previously served as an urban school principal in Nashville, Detroit, and Kansas City, including Faxon Elementary, where she partnered with FPA in leading its PALs (Partnership in Active Learning) program.
Also on the team is FPA's Program Director, Brooke Taylor, an early childhood certified Instructional Coach, who also worked in the Nashville, Detroit, and Kansas City urban school districts. Brooke will manage FPA's Parent Educator staff, and will supervise the volunteer-led programs that FPA has developed as a continuum of support for vulnerable families residing in our city's eastside neighborhoods.