Tuesday, November 12, 2019 10:30 am - 12:30 pm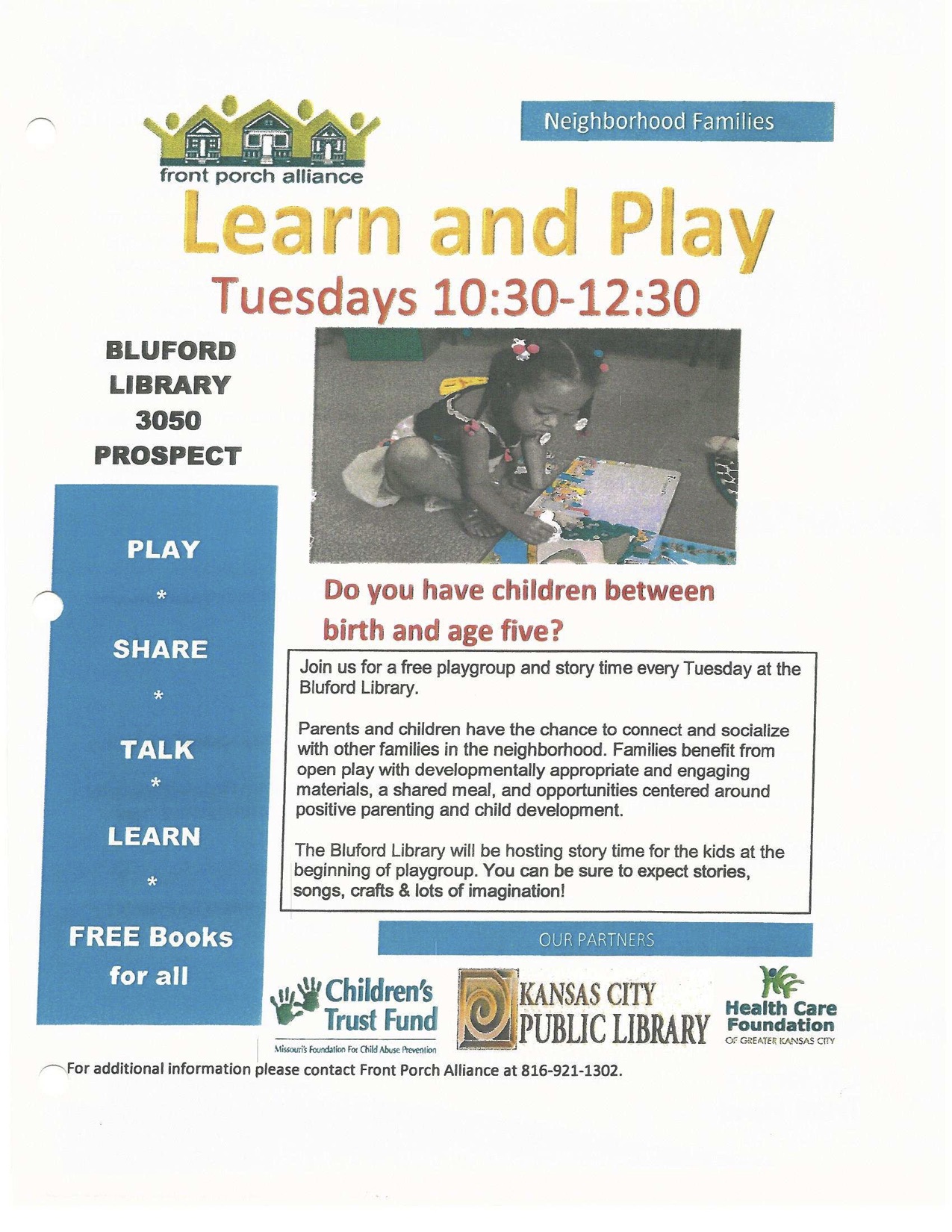 Location:
Bluford Library 3050 Prospect
Description:
Join us for a free playgroup and story time every Tuesday at Bluford Library.

Parents and children have the chance to connect and socialize with other families in the the neighborhood. Families benefit from open play with developmentally appropriate and engaging materials, a shared meal, and opportunities centered around positive parent and child development.

The Bluford Library will be hosting story time for the kids at the beginning of playgroup. You can be sure to expect stories, songs, crafts & lots of imagination!